Penelope Tree with her big eyes, straight, long hair and skinny figure was an it-girl right up there with Twiggy and Pattie Boyd and an iconic model of the '60s. Or, as John Lennon famously said of her: "Hot, hot, hot, smart, smart, smart!"
She has been a favourite of mine for a long time, and wanted to dedicate a blog post to her. She looks amazing in her photos and although she stays out of the spotlight and rarely gives interviews, she still maintains her fashion status quo and is quite inspiring today.
She was discovered by Diane Arbus (imagine that!) at the age of 13 but her wealthy and traditional family threatened to sue if her photos were published. She was David Bailey's muse and girlfriend for 7 years and was also photographed by Cecil Beaton and Richard Avedon( for Vogue). However, an unfortunate skin disease cut her career short and she retired in the early 1970s.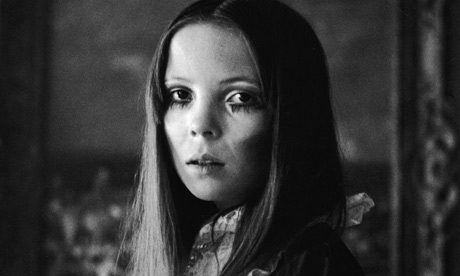 Richard Avedon described her: "
Penelope is never only of today. To each gesture she brings a sense of all the things that have ever interested her, out of this she invents every moment a new little role for herself which she plays with devastating humor ... she is a delight
."
Her most recent modelling work was the Burberry Fall 2006 campaign (below) with Kate Moss and Stella Tennant, shot by Mario Testino.

Right now, at least according to a 2008 interview of hers, she's writing a teen fiction book, and works with two charity organisations, Lotus Outreach, which works with children in south east Asia, and the Khyentse Foundation which promotes Buddhist scholarship.

She's quite a lady, right? And to further prove my point, that she continues to inspire girls of today, here's a photo of Tavi I found while researching, where she emulates Tree's famous eye make-up.




sources:
Wikipedia
Guardian interview
The Mod Bird's 60's flashback